, 2022-11-26 16:50:59,
Joy Duggar Forsyth took a big step out of the strict Fundie grooming standards she was raised with. W
In a new video posted to YouTube, the former Counting On star excitedly told her  viewers that she was planning to cut her hair. While her fans were digging her new, modern look, Joy's husband Austin Forsyth was not exactly thrilled to see that his wife cut her hair. In the comment section of the video, fans slammed Austin for his somewhat unkind reaction to Joy's haircut.
As those familiar with the Duggars know, the females within the family's religious cult, the Institute in Basic Life Principles (IBLP), are encouraged to keep their hair long . On the Duggar family's shows, the girls stated that they wore then hair long because they believed that it was more Godly.
In their 2014 book, Growing Up Duggar, Joy's older sisters Jinger, Jill, Jessa and Jana state that they "choose longer hair based on our understanding of 1 Corinthians 11:14-15. It says that even nature itself teaches us that, while it is a shame for a man to have long hair, a woman's hair is her glory."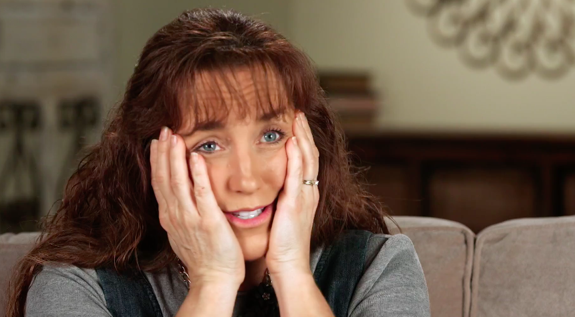 The majority of the Duggar girls continue to wear their hair very long (except for family "rebels" Jill and Jinger), so Joy cutting her hair was a big deal for her. She told her viewers that she's never really cut her long hair before.
"I am going to get my hair cut," Joy–who is currently pregnant— told viewers at the beginning of the video. "I'm so, so, so excited! 
"I've always had long hair…but I thought for the winter and this pregnancy I thought it would be fun to change it up," Joy says nervously.
Joy stated that her husband Austin was out of town and that she was excited to show him her new look. 
Once at the salon, Joy chopped a significant amount of her long Fundie hair off, leaving the length just below her shoulders. She then had it highlighted with some blond.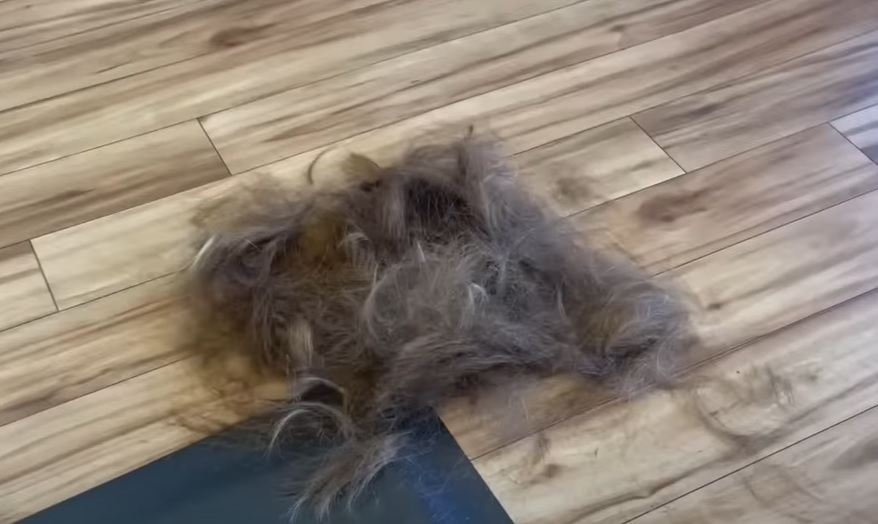 She emerged looking great, exclaiming that she "loved" it and that she couldn't wait to surprise Austin.
"It's not, like, super short, but for me, it's really short," Joy tells the camera.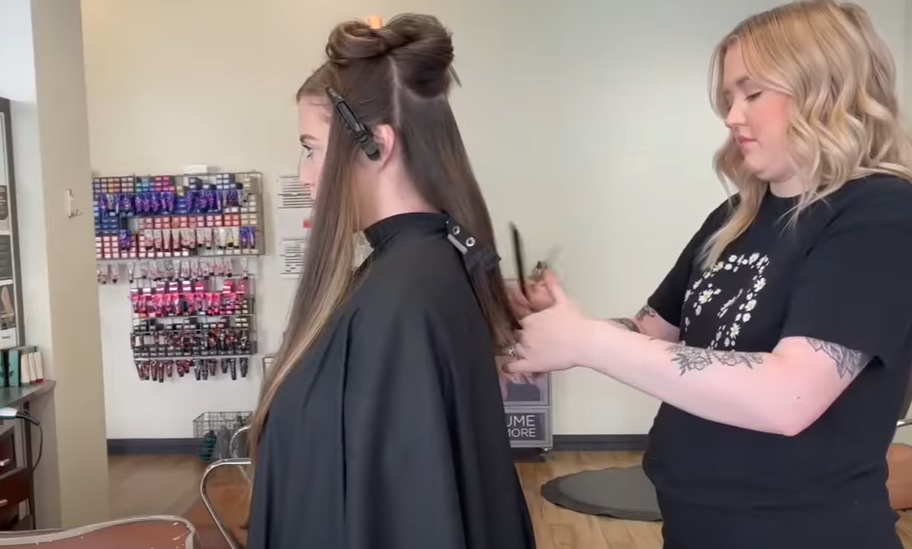 Joy ended up staying awake until 1 a.m. so she…
,
To read the original article, go to Click here