, 2022-10-12 23:24:38,
Attitudes towards men's haircuts have been evolving for decades, and today the best haircuts for men are no longer solely defined by how practical or smart they are. Men can express themselves through their hair and clothes in ways that would have been socially frowned upon 20 or 30 years ago, which gives anyone looking to express themselves a little more license to experiment.
No, the man bun isn't solely the preserve of the poncho-clad hippy and if you don't agree then billionaire entrepreneur Mike Cannon-Brookes might like to have a word. In the same way that suits are no longer the only acceptable uniform for captains of industry, hairstyles are more varied and relaxed than ever before.
A carefully crafted and stylish haircut speaks volumes about your personal brand, almost as much as your wardrobe. But knowing what makes for a good haircut is essential before even beginning to weigh up which stylist to trust with your mop.
---
---
RELATED: 33 Best Long Hairstyles For Men In 2022
A good haircut typically has the following features:
It compliments your face shape,
It matches the wearer's willingness to care for it,
It has a certain amount of styling flexibility.
The best men's haircuts are a dynamic bunch and cutting style combinations are the name of the game. Overall, the trend of 2022 is about impact. Be you, be confident, and make the style yours.
Choosing The Right Cut For Your Face Shape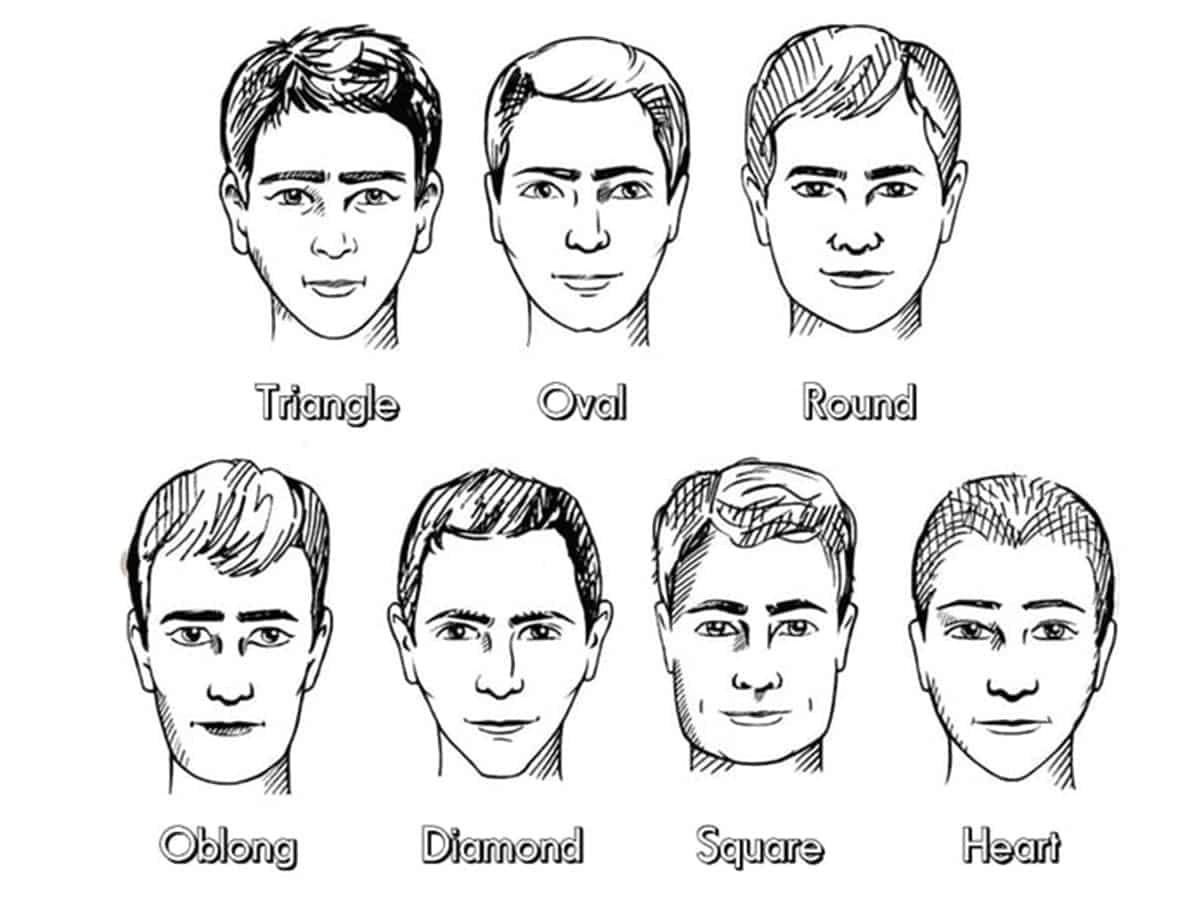 Triangle
What works: The quiff haircut adds fullness to the forehead and balances the elongated jawline, while the crew and messy fringe are great for those with thick hair.
What doesn't: Buzz cuts generally only work when you opt for a longer stubble length, so definitely choose the longer buzz.
Square
What works: Any of the classic men's haircuts work here. Think buzz cuts, crew cuts, brushed back undercut, Ivy League, and pompadour with fade. Opt for a side part. Consider a tussle of hair to add height.
What doesn't: Avoid styles with a lot of volume on the sides, but do aim for layers of hair on top. 
Oval
What works: The quiff, the slick-back, the faux hawk and the man bun all work.
What doesn't: Buzz cuts can soften features and avoid styles that elongate the face.
Diamond
What works: While buzz cuts are a great choice, you might need to reconsider if your ears are on the larger side. The classic side part, a faux hawk with a beard, curly fringe, messy fringe and quiffs with fade are all good choices.
What doesn't:…
,
To read the original article, go to Click here